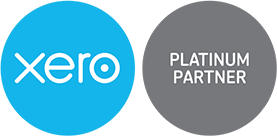 Supported by cloud accounting
Keeping up-to-date in using the latest technology is important so that we can provide a secure, efficient, cost effective service for our clients.
Xero Platinum Partner
We have recently invested heavily in rolling out Xero, cloud-based software, which allows us to manage your finances in real-time. We at RA Accountants are now using Xero across the firm for our core accounting applications, tax, working papers and practice management functions.