Suchita's 10-year anniversary of working at RA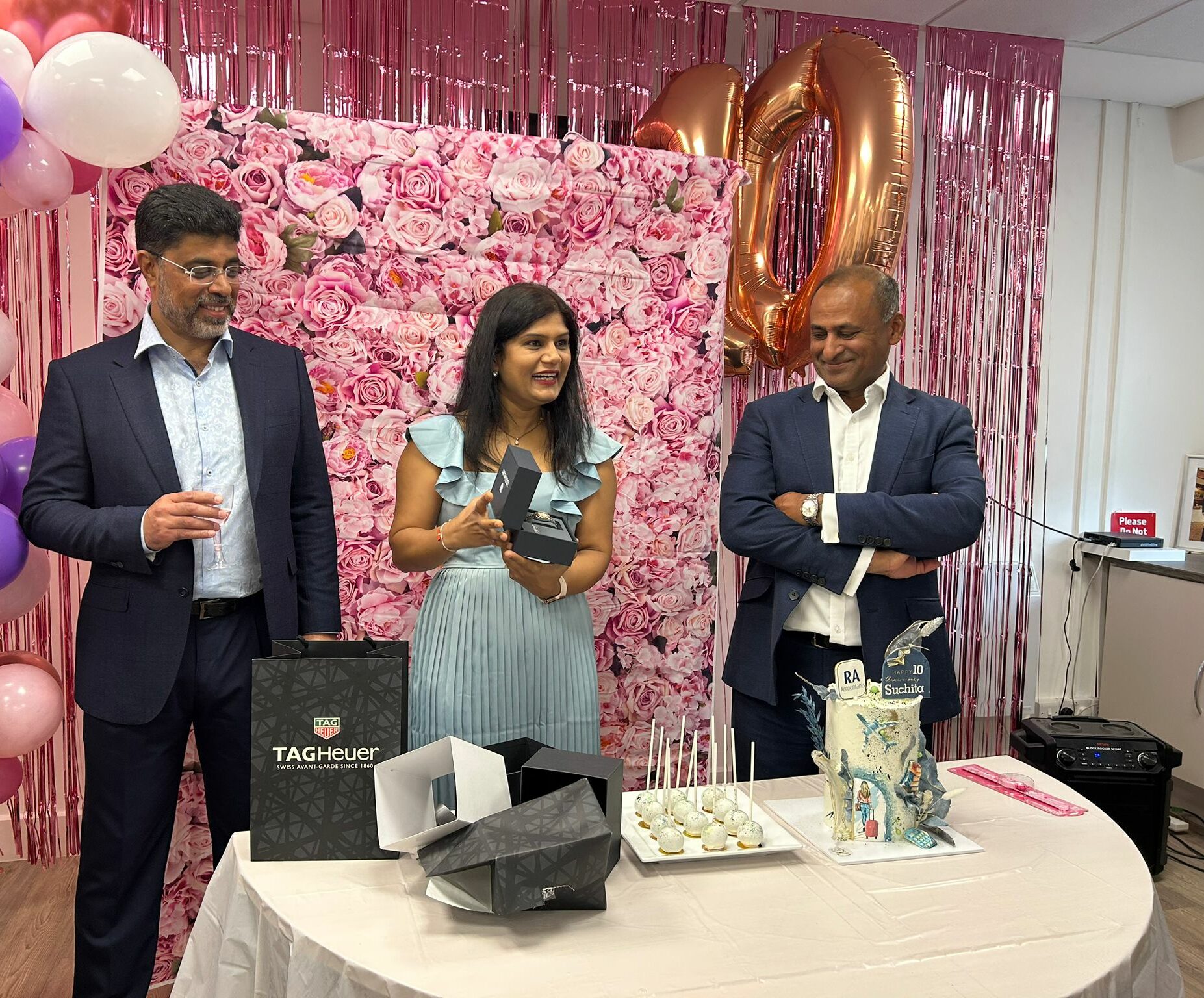 June 28, 2023
On the 31st of May we were delighted to celebrate 10 years of Suchita Shah working at RA Accountants. An excellent achievement and a testament to her hard work and talent.
Suchita, RA Accountants' Management Accountant, joined our admin team back in 2013 and has gained a reputation for her fantastic work ethic and commitment.
We celebrated her anniversary with a team lunch together . An important part of the day was to invite Suchita's husband and two children to join us.
At RA, we act for many family-owned businesses and are aware of the level of support both financial and emotional required. As a result, we always aim to be supportive of parents, like Suchita, empowering them to be successful while helping them to find the right balance with their family life.
'I've thoroughly enjoyed my time at RA Accountants. The business has given me a happy and supportive, yet challenging environment to work in. I look forward to the future and continuing my journey with RA!' Suchita Shah
Suchita's hard work and drive has been an invaluable asset to RA Accountants over the past decade. We view our people as the core part of our business and are proud to have seen Suchita grow and develop as part of the RA family.' Riz Akhtar