How to open a pharmacy in the UK: Our guide to opening a pharmacy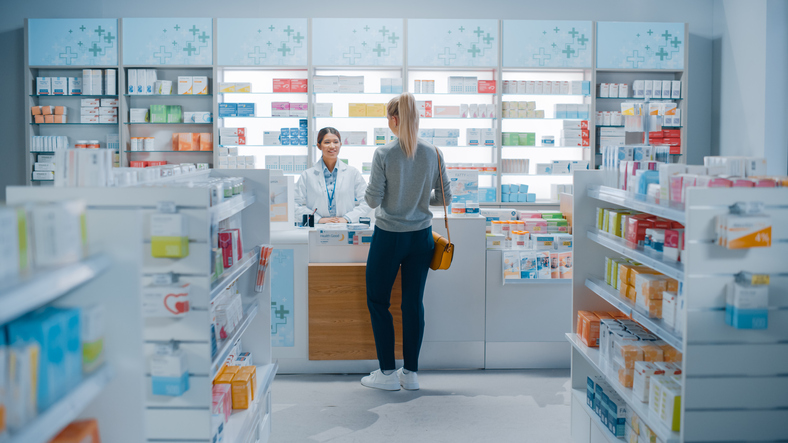 October 17, 2023
Opening a pharmacy can be an immensely exciting time.
However, while it can be exciting, it can be difficult to know where to start. At RA Accountants, we are experts in helping pharmacists at every stage of their journey. We help pharmacists from start-up to growth to succession.
Based on our experience as specialist accountants for pharmacists, we have created a unique guide that outlines some of the considerations you'll need to make when opening a pharmacy.
Create a business plan for your new pharmacy
One of the first steps you'll need to make is to develop a business plan. A business plan is a way to clarify your business objectives, and then work out the strategy you'll need to put in place to meet those goals.
A good business plan for opening a pharmacy will include:
Your business objectives
Research into who your target customers are
An outline of how your business will meet your target market's needs
A complete analysis of your competitors
A plan of your sales and marketing tactics
A breakdown of your current and projected finances.
Thinking through these issues will not only help you think more clearly about the steps you will need to follow – but it can also increase your likelihood of growing faster. One study suggests that start-ups with a business plan grow 30% faster than those without a plan.
How to raise finance for your pharmacy
To work out your sources of finance you'll need to first think about how much you'll need in start-up costs. This can be a very difficult process as it can be very hard to predict in advance all the costs required in setting up a new venture. However, common costs to open a pharmacy will include:
Stock
Rent/deposit
IT and point of sale equipment
Staff
Store fitting
Licenses and association fees
Talk early to an accountant, experienced in working with pharmacies, as their help can be invaluable in developing a fully costed business plan.
Once you have worked out the required start-up costs, the next step is to raise finance. There is no single way to raise the finance for your business. Everyone's situation is different, and everyone has different access to capital. However, some common sources of finance for opening a pharmacy are:
Personal savings
This can be money you have saved up yourself, or money from friends and family. However, it is very difficult for an individual to save up adequate funds to completely finance your new pharmacy but a large lump sum will be essential for the typical 10-20% deposit that you'll need in order to take out a loan.
A loan
The most common way to finance a new pharmacy is through a loan from a bank. You'll need to pass the bank's due diligence requirements, so a good business record, a well thought out business plan and a good relationship with your bank manager are all extremely beneficial when sourcing finance.
Partnership
If you are unable to raise enough finance by yourself, then going into partnership with one or more partners can be a great way to raise enough capital. As each partner will have their own access to finance, it can be possible to raise a bigger deposit and therefore lower interest repayments on loans.
In reality, it is very rare for someone to have enough personal savings alone to be able to open a pharmacy. The most likely situation for most people when opening a pharmacy is they'll use a mix of the finance sources above.
If you have any concerns, a good course of action is to seek professional advice from finance professionals. They'll be able to help you work out the pros and cons of each finance source and help you develop a plan that is right for you.
Apply for licenses and permits to open your pharmacy
In order to open your pharmacy, you will need a license from the General Pharmaceutical Council (GPhC). Without this you will not be able to operate as a pharmacy. The information needed to apply can be found on the Registering a pharmacy premises page of the GPhC website.
To dispense National Health Service (NHS) prescriptions and offer NHS contract pharmaceutical services you also need to submit a market entry application on the NHS Business Services Authority website.
How to manage your pharmacy's accounts
When opening your first independent pharmacy you'll no longer just be filling the role of a pharmacist. You'll now be the head of your own business. This can be immensely rewarding but can also come with additional management tasks.
An important part running a pharmacy will be keeping on top of the financial aspects of your business. You will have to look after your accounts, VAT, cashflow, payroll and other compliance matters.
When opening multiple pharmacies these tasks can quickly build up – eating up lots of time that could be spent running your business.
Luckily, it is possible to outsource or automate these tasks. If you need advice on how to automate these tasks, we recommend speaking to your accountant who will be able to support you.
A specialist pharmacy accountant will also be able to set you up with cloud accounting software – such as Xero. This software will give you real-time access to your financial data meaning you always know exactly what your financial position is.
Consider the opportunities and risk of opening a pharmacy
Before opening a new pharmacy, it is important to consider that like every business venture, there is always an element of risk.
It is always important to map out the costs involved and the level of exposure you are taking on. Talking to a specialist accountant in the pharmacy sector can help you to understand the financial risks and opportunities involved.
RA Accountants are specialists in offering accountancy services to pharmacy businesses. 
We offer a complimentary, initial online consultation to discuss your personal circumstances and to see how we can help. Get in touch to book your appointment today.
These articles are for guidance only and professional advice should be obtained before acting on any information contained in them.
No responsibility can be accepted for loss occasioned howsoever to any person as a result of action taken or refrained from as a result of reading.