RA Accountants sponsors Professional Conferences CPD dental events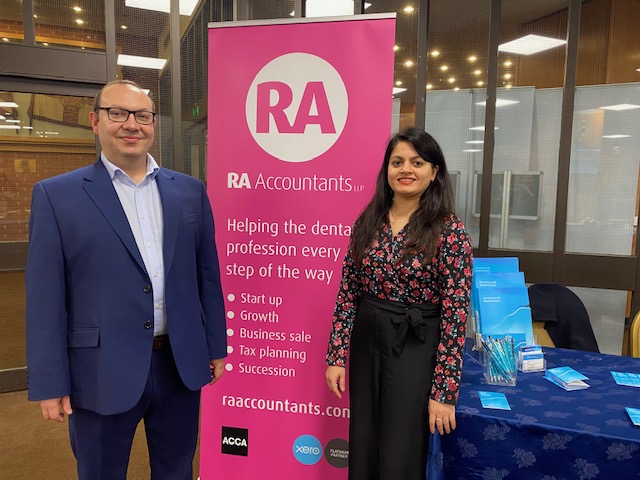 April 25, 2023
Professional Conferences, established in 1999, has been offering cost-effective high quality CPD conferences for the dental profession since 2009. At each event, carefully selected experts from the dental world speak on a range of topics that not only satisfy the core dental CPD requirements but also that should be of practical use in attendees' routine activities.
Following the success of the recent event at Kensington Town Hall, London, RA Accountants will be sponsoring the forthcoming CPD conference in Bristol.
"We are delighted to have the opportunity to support the recent Professional Conferences' London event," said Steven Vryonides, Tax Director at RA Accountants. "During the day, we were able to talk to practice owners and dentists about a range of financial and tax issues. We also offered delegates a complimentary online meeting at a later date to discuss in more detail their long-term goals and possible options."
Get in touch with our dental specialists at RA Accountants
If you would like an initial complimentary consultation with our partner Riz Akhtar to discuss your tax and financial requirements, please get in touch. We would be very pleased to hear from you.